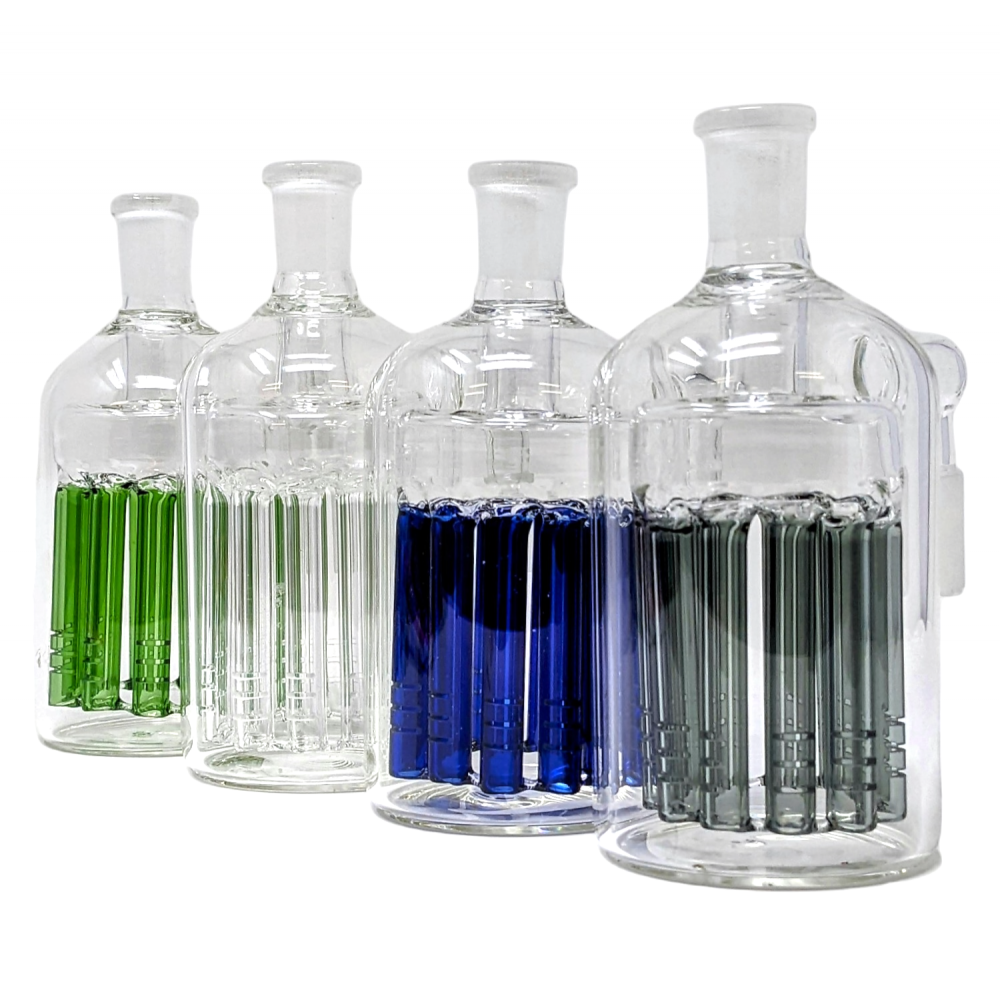 14mm Tree Perc Ash Catcher on 90 Angle [ACH-014-90-14]
Login To View Price !
Brand: SG
Product Code: ACH-014-90-14
SKU:
Availability: 27
---
Available Options
Stock Qty
Qty
Colors
Price
6
Blue
7
Clear
6
Gray
8
Green
14mm Tree Perc Ash Catcher on 90 Angle [ACH-014-90-14]


Enhance your smoking experience with the 14mm Tree Perc Ash Catcher on a 90-degree angle, brought to you by Skygate Wholesale. This premium ash catcher is designed to keep your water pipe clean and ensure smoother hits.
Featuring a 14mm joint size, this ash catcher is compatible with most water pipes and offers easy installation. The tree perc design incorporates multiple diffusion arms that effectively filter and diffuse the smoke, resulting in cleaner and cooler hits.
The 90-degree angle provides a comfortable and convenient fit, allowing for seamless attachment to your water pipe without obstructing your smoking experience. The durable construction ensures long-lasting performance, making it a reliable accessory for your smoking sessions.
New Arrivals
<!- modcontent -->