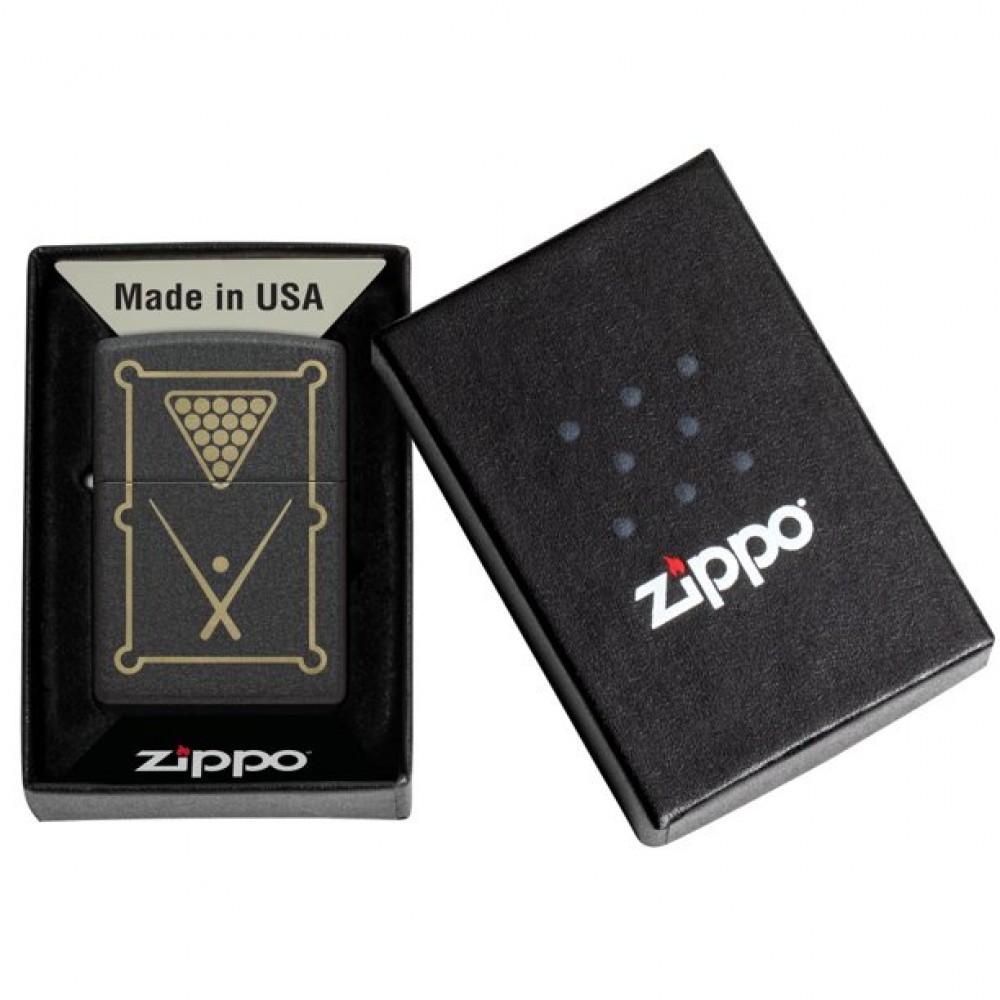 Zippo - Billiards Design [48672]
Login To View Price !
Brand: ZIPPO
Product Code: 48672
SKU:
Availability: 9
Zippo - Billiards Design [48672]


Welcome to Skygate Wholesale, your trusted source for premium smoking accessories. Showcase your passion for the game with the Zippo - Billiards Design. This stylish Zippo lighter is adorned with a captivating design inspired by the game of billiards. Whether you're a casual player or a seasoned pro, the Billiards Design showcases the iconic pool balls and cues in a visually striking manner. Crafted with precision and attention to detail, the Zippo lighter offers reliable performance, durability, and a windproof flame for consistent lighting. Its refillable design and lifetime warranty ensure long-lasting use and enjoyment. The Zippo - Billiards Design is not only a functional accessory but also a statement of your love for the game. Whether you're playing a friendly game or simply appreciating the sport, light up in style with the Zippo - Billiards Design, available at Skygate Wholesale.
New Arrivals
<!- modcontent -->