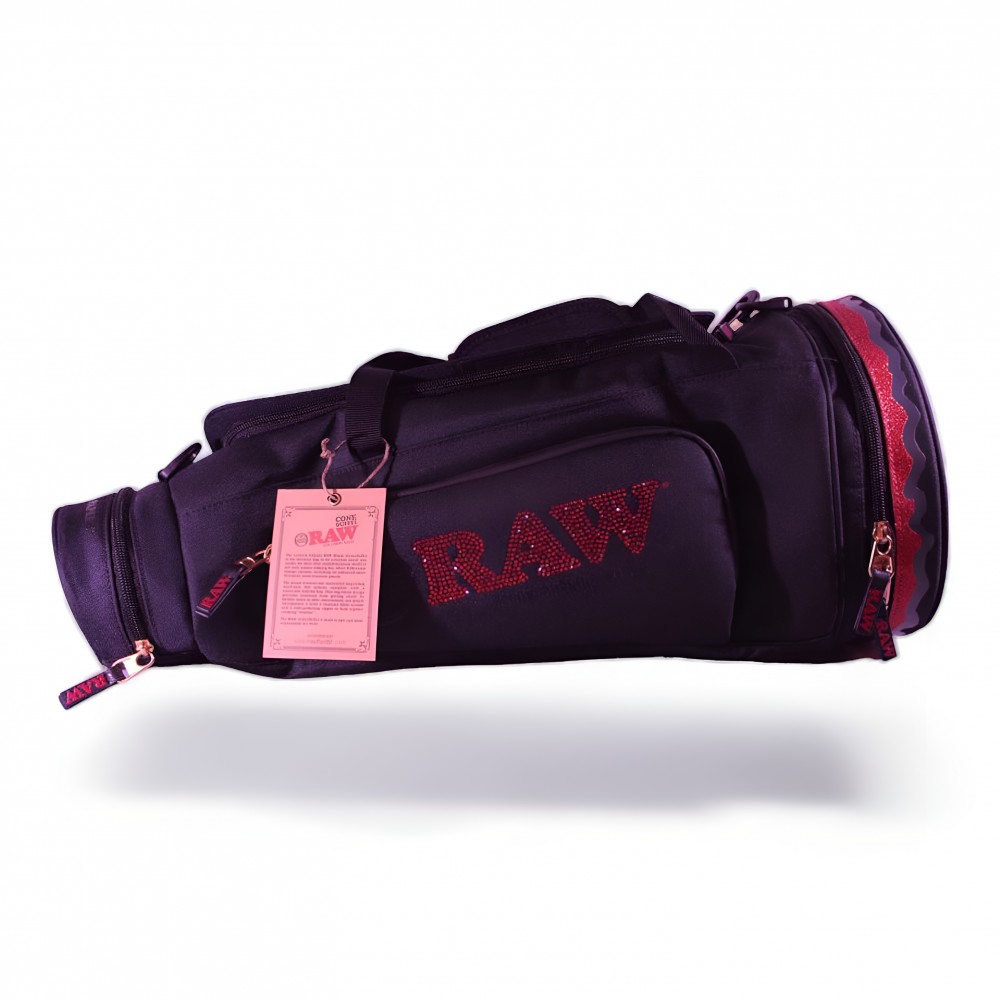 Raw Duffel Bag - Black
Login To View Price !
Brand: RAW
Product Code: RAW-BAG-DUFF-BLK-1EA
SKU:
Availability: 36
Raw Duffel Bag - Black


RAWSOME Black Raw Cone Duffel Bag. The duffel bag features several storage compartments that are perfect for all of your Raw products and even comes with a small smell resistant zippered pouch. Skygate Wholesale is excited to offer the RAW Duffel Bag in sleek black, a must-have accessory for anyone on the go. This duffel bag combines spaciousness with a stylish design, making it ideal for both everyday use and travel. Crafted with high-quality materials, it ensures durability and long-lasting use. The bag features ample storage space, allowing you to easily store and organize your essentials. With its comfortable straps and practical design, it's suitable for a variety of occasions, from gym visits to weekend getaways. The RAW branding adds an element of cool, appealing to those who appreciate a blend of brand identity and practicality in their accessories.
New Arrivals
<!- modcontent -->