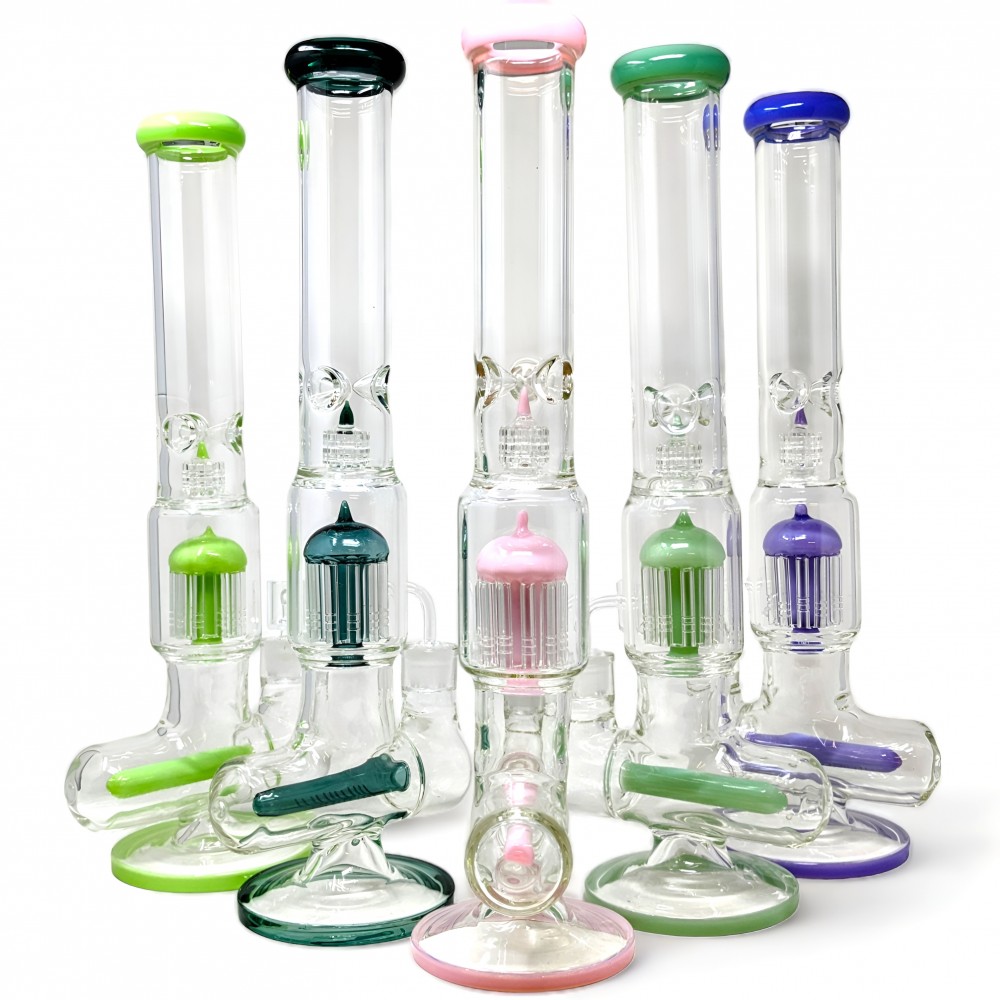 18" Tree Perc Inline Water Pipe [WP-2277]
Login To View Price !
Brand: SG
Product Code: WP-2277
SKU:
Availability: 51
---
Available Options
Stock Qty
Qty
Colors
Price
2
Aqua

Out Of Stock

Blue
23
Milky Green
12
Milky Pink
19
Milky Purple

Out Of Stock

Teal
18" Tree Perc Inline Water Pipe [WP-2277]

Skygate Wholesale proudly presents the 18" Tree Perc Inline Water Pipe, a marvel of modern smoking apparatus designed for those who seek excellence in their smoking experience. This towering 18-inch glass piece features a masterful combination of a tree percolator and an inline diffuser, meticulously working together to cool and cleanse smoke, delivering hits that are both potent and smooth. The clear, high-quality borosilicate glass construction not only ensures durability but also allows users to witness the captivating cascade of bubbles during use, adding a visual thrill to the session. Its sizable stature is matched by its performance, offering a generous chamber for voluminous pulls, while the sturdy base ensures stability. This water pipe is a testament to Skygate's commitment to providing exceptional smoking tools that blend functionality, beauty, and the purest smoking experiences.
New Arrivals
<!- modcontent -->