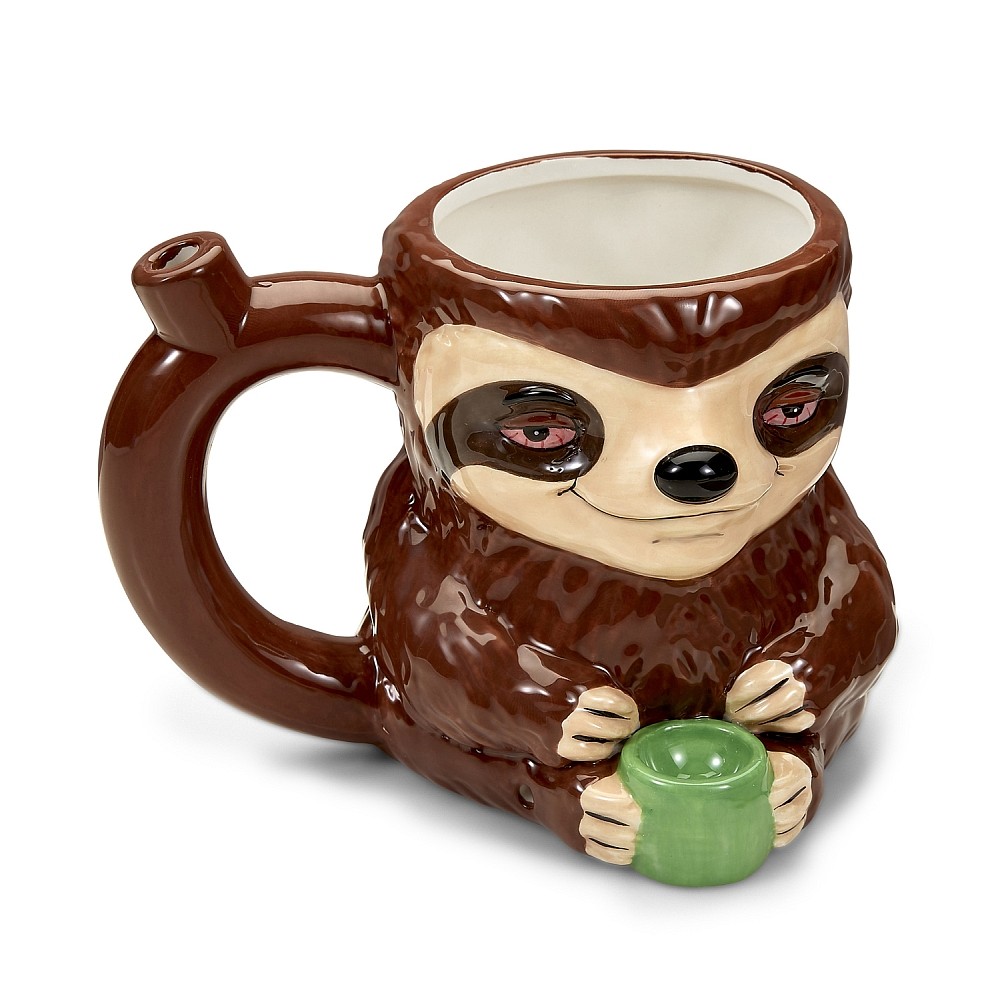 Stoned Sloth Mug Pipe [82574]
Login To View Price !
Stoned Sloth Mug Pipe [82574]


Kick start your day in laid-back style with this totally relaxed sloth. Live life at your own pace when you enjoy a coffee and a smoke with a cool friend.

This fun mug pipe is made of ceramic and features a laid-back brown sloth with large eyes and a stoned smile, holding a green bowl. The mug holds approx. 16 oz. liquid.

The sloth mug pipe is fully functional with a pipe and mouthpiece. The bowl is attached to the front of the mug where you can pack your tobacco and light it. Smoke filters up the hollow handle to the mouthpiece on the top. The mug comes in a colored gift box. This product is recommended for adult use only.

Offer a friend a fun gift to celebrate their love of the 420 culture and add a playful touch to their coffee-and-a-smoke routine.
Size 5 3/4 x 4 3/4 x 4 1/2" Tall

Stoned sloth with large eyes

Holds approx. 16oz. liquid

This product is recommended for adult use only
New Arrivals
<!- modcontent -->