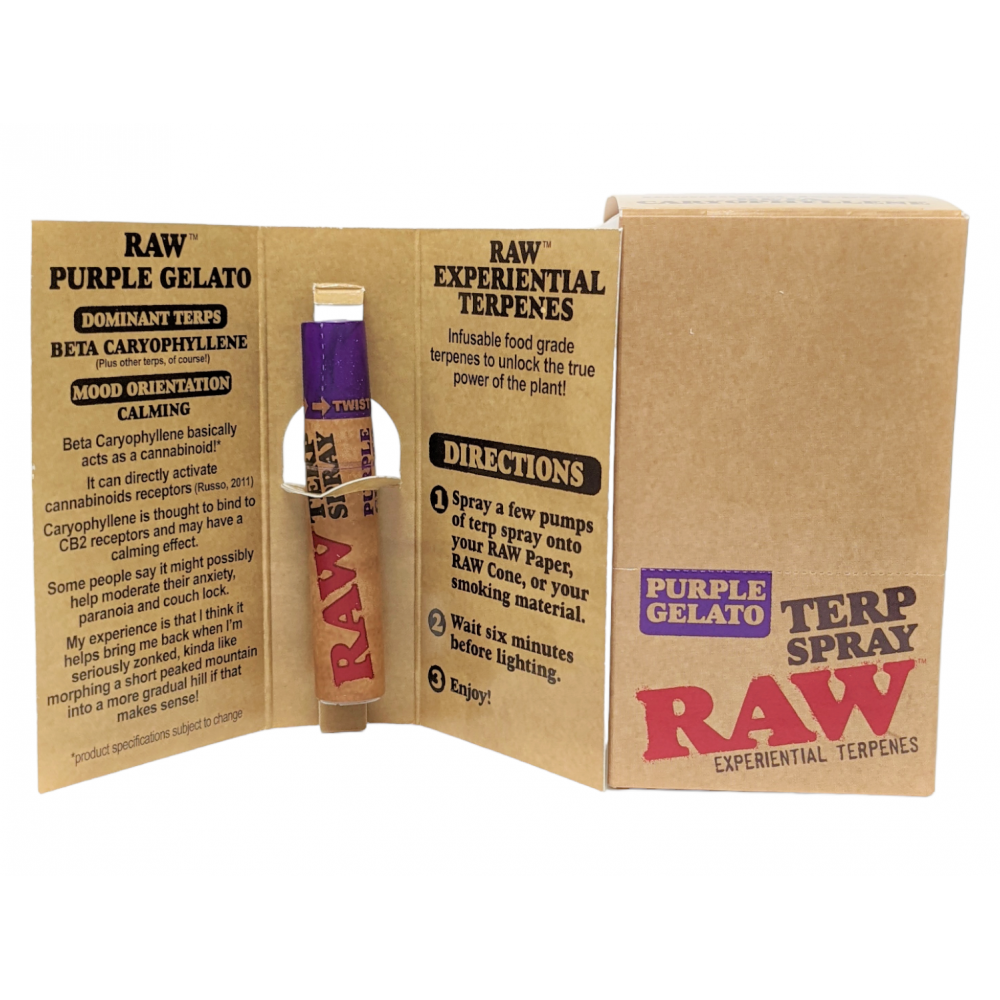 Raw Terpene Spray Gelato 41 - 8ct Display
Login To View Price !
Brand: RAW
Product Code: RAWTERPSPRAY8DSPG41
SKU:
Availability: 236
Raw Terpene Spray Gelato 41 - 8ct Display


The Raw Terpene Spray Gelato 41 is a delightful and aromatic product designed to enhance your cannabis experience. Infused with the terpene profile of the popular Gelato 41 strain, this spray offers a burst of flavor and aroma that can elevate the enjoyment of your favorite herbs or concentrates.
The spray comes in a convenient and easy-to-use format, allowing you to add a touch of Gelato 41's unique terpene blend to your smoking or vaping sessions. Simply apply a few sprays to your chosen material and savor the delicious notes of sweet citrus, earthy undertones, and hints of dessert-like sweetness that Gelato 41 is known for.
With the Raw Terpene Spray Gelato 41, you have the flexibility to customize and enhance the flavor profile of your cannabis experience. Whether you're looking to augment the taste of your joint, bowl, or vaporizer, this spray provides an effortless way to infuse your sessions with the delectable essence of Gelato 41.
New Arrivals
<!- modcontent -->